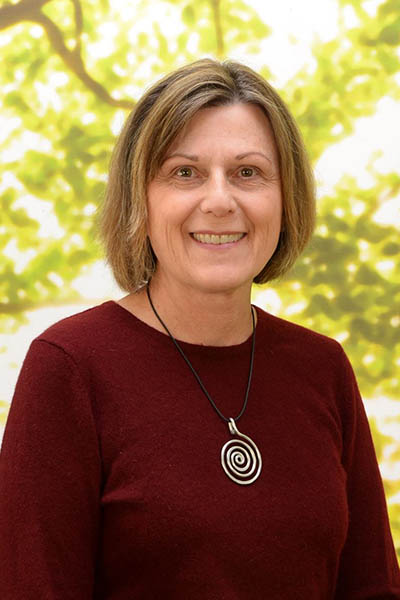 Caryl Barga has over 20 years of experience, and provides psychotherapy for all ages – children age five and older, adolescents, and adults. She is a native of Ohio where she attended The Ohio State University to earn a Bachelor of Arts Degree in Sociology, and is also a graduate of UNC Pembroke where she received her Master of Arts Degree in School Counseling in 1994.
Caryl has 24 years experience working as a school counselor in NC public schools. She has worked in elementary, middle and high school settings as well as alternative education. The counseling curriculum included stress management, self-esteem skills, pro-social skills, anger management, divorce and grief processing, anti-bullying strategies and substance abuse prevention. Caryl used a comprehensive, multidisciplinary approach to support students through advocacy, assessment, behavioral interventions and conflict resolution.
Caryl uses a person-centered approach to therapy which focuses on the client-therapist relationship. She works to cultivate a collaborative partnership with clients by creating a safe and welcoming space. This provides clients the opportunity tell their story and to be heard. As their story unfolds they describe life events, relationships with significant others and circumstances that brought them to therapy. Caryl makes an effort to identify and acknowledge client's strengths which form the foundation for growth and change. She appreciates that therapy is challenging work which takes courage. It is not a linear process. Her goal is to gently guide clients as they tap into their inner wisdom to find solutions to troublesome relationships and situations. When clients feel understood and supported, they are more thoughtful in responding to situations and life in general. The ultimate goal of therapy is to connect with clients, support them in their difficulties, celebrate their successes and formulate a plan for them to live a more productive, fulfilling and peaceful life.