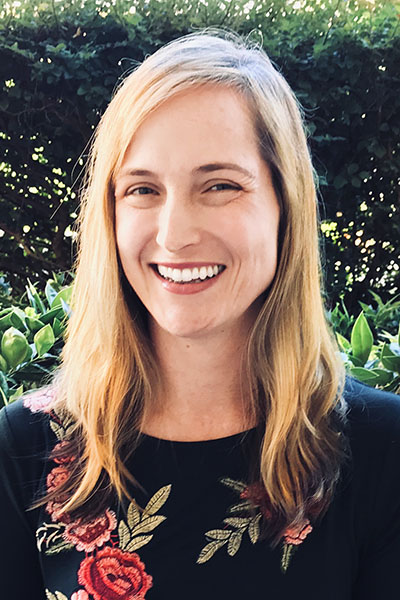 Erica Blystone has been working as a therapist for over 15 years and is licensed in NC. Some of her special interests and areas of expertise include couples counseling and divorce counseling (see bio under "Couple's Therapists"), parenting coaching, mood and anxiety disorders, and growth work. She has a direct style and heavily utilizes two empirically-validated types of therapy: cognitive-behavioral therapy (CBT) and dialectical-behavior therapy (DBT). She combines this with insight-oriented work to maximize the opportunity for meaningful changes that will "stick." Erica provides therapy for adults (18+).
Intervention Style: Erica believes therapy is a partnership and encourages clients to take an active role. She helps people get the most they can out of each session and provides strong support around making use of therapy between sessions by noticing, understanding, and changing how they think, feel, and behave. Since thoughts, feelings, and behaviors are driven largely by beliefs, she blends insight development with skill development to help clients better understand themselves and the world they live in. She has a solution-focused style that gives direction throughout the therapy process, from goal setting to assessment of progress, in collaboration with the client. Erica takes the time to get to know a client well but helps them start the process of growth and change in the first session. Underlying her efforts to help clients make change in their lives is unconditional positive regard – a critical component to developing a strong therapeutic relationship and being able to use therapy to create a life you love.
Therapy Experience: Erica has worked with children and adults from diverse backgrounds and with a wide variety of mental health issues. She has extensive experience with the full range of mood disorders and anxiety disorders so commonly experienced (depression, bi-polar, general anxiety, social anxiety, OCD, etc.). She works with clients with ADHD to develop compensatory strategies to complement or replace medication. Erica is experienced in working with people struggling with personality issues. She is a supportive guide through grief and loss, which is often an effective framework for dealing with difficult life experiences and transitions such as death of a person or pet, divorce, infertility, chronic pain, limited functioning from illness or accident, etc. Erica's experience working therapeutically with male perpetrators of domestic violence allows her to comfortably and effectively work with strong personalities, people struggling with anger, and people who knowingly or unknowingly misuse power and control. Through growth work she strives to help people develop meaningful and fulfilling relationships and activities to create a fulfilling life. Erica is committed to helping clients not just decrease their unhappiness, which is what usually brings people to therapy, but increase their joy.
Though Erica currently sees only adults in her practice, her previous work in daycares, psychiatric hospitals, and outpatient therapy with children and adolescents provides a strong background for her to help parents develop insight and skills to deal with a wide range of typical and atypical childhood behaviors. It contributes to her effectiveness as a Child Specialist in divorce and as a Parent Coordinator in high-conflict divorces. Erica is experienced in individual, couples, and group therapy. She has developed and facilitated a number of groups for adults, including a panic attack skills group, a depression and anxiety therapy group, a DBT group, a domestic violence group for perpetrators, a group for families with at-risk adolescents, several hospital-based groups aimed at improved self-care and life development after discharge, and a male sex offender group. Erica's career has taken her through a variety of settings as a therapist, including private practice, community mental health clinics, and psychiatric hospitals.
Personal: When not at work Erica loves exploring nature with her husband and two young sons.