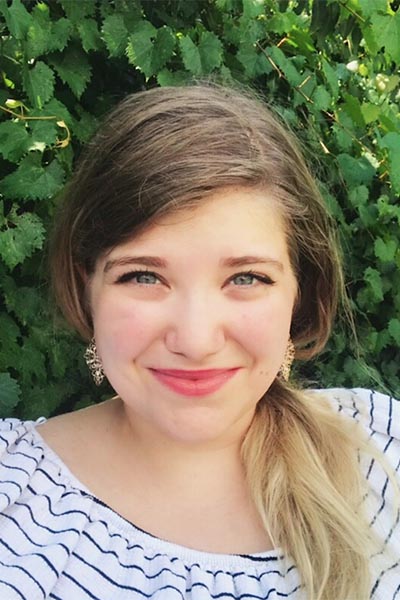 Ms. Sara Brame is a Nationally Certified Counselor (NCC), and licensed school counselor. She holds a Master of Education degree with an emphasis in Counseling, Bachelor's degrees in both Psychology and History, and is currently completing her Doctorate in School Psychology at the University of North Carolina at Chapel Hill. Ms. Brame has worked with all ages of children and adults, with an emphasis on children/teens and families, to include school, college, and private practice settings. Within these professional experiences, she has conducted individual counseling, parent coaching, family counseling, group counseling, educational evaluations, and presentations for parents.
Intervention Style: Ms. Brame uses a person-centered approach to therapy, as she believes that empathy and a trusting, non-judgmental relationship are crucial to the success of therapy. In order to best address client needs, Ms. Brame also utilizes elements of solution-focused brief counseling (SFBC), strengths-based counseling, cognitive-behavioral therapy (CBT), play therapy, and motivational interviewing. Ms. Brame believes the therapeutic relationship is most successful when treated as a working partnership between therapist and client, with each member of the partnership contributing valuable skills and knowledge.
Therapy Experience: Ms. Brame has experience working with children, adolescents, and young adults through difficulties with: anxiety; depression; mood disorders; trauma; interpersonal relationships and family dynamics; social skills; behavioral issues; and college and career planning. She has organized and facilitated small counseling groups addressing topics such as self-esteem. Ms. Brame also provides therapy to adults covering the same areas of mood, relationships, trauma, and overall well-being, as well as parent coaching to mothers and/or fathers covering the gamut from basic parenting skills to advanced techniques to support a child with psychological, emotional, or behavioral challenges.
Evaluation Experience: Ms. Brame has experience with evaluations covering educational, cognitive and achievement assessments, as well as behavioral and psychological measures. Additionally, Ms. Brame has experience conducting interviews to evaluate for suicidality and self-injury.
Personal: When not at work or at school, Ms. Brame enjoys spending time with family, friends, and her pets. She also enjoys crafting and attending sporting events.