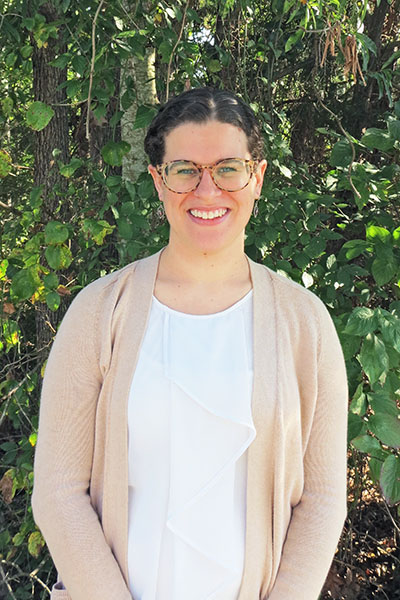 Sarah Berro is a Licensed Clinical Mental Health Counselor Associate (LCMHCA) and a Certified Rehabilitation Counselor (CRC). She earned a master's degree in clinical mental health counseling and a bachelor's degree in psychology. Ms. Berro has experience in providing therapy and conducting assessments. Some of her areas of interest and specialized training include mood disorders of all kinds (anxiety, depression, and bipolar), trauma, sleep, and AD/HD. She provides therapy via teletherapy (online video chat).
Intervention Style: Ms. Berro engages clients in the therapy process by providing empathy, warmth, and honesty in session. She is passionate regarding providing clients with person-centered therapy that emphasizes their role in decision-making and the ability to grow and change. She strives to create a non-judgmental and supportive environment where clients can process emotions, problem solve, and learn new skills. Ms. Berro's approach to therapy stems from a mixture of academic knowledge, professional experience, and life experiences. Her approach is eclectic and incorporates techniques from a variety of empirically-validated therapeutic treatment models to best suit the individual client, to include techniques from Cognitive Behavioral Therapy, skills from Dialectical Behavioral Therapy, and Interpersonal Social Rhythm Therapy. She also has specialized training in Cognitive Processing Therapy, an evidence-based therapy for PTSD and trauma reactions.
Therapy Experience: Ms. Berro has experience working with clients of all ages. She has worked with individuals with mood disorders (i.e. depression, bipolar), anxiety, trauma and PTSD, borderline personality, and AD/HD, to name a few.
Personal: When Sarah is not at work, she enjoys spending time outside with her dog, knitting, and reading fantasy books.