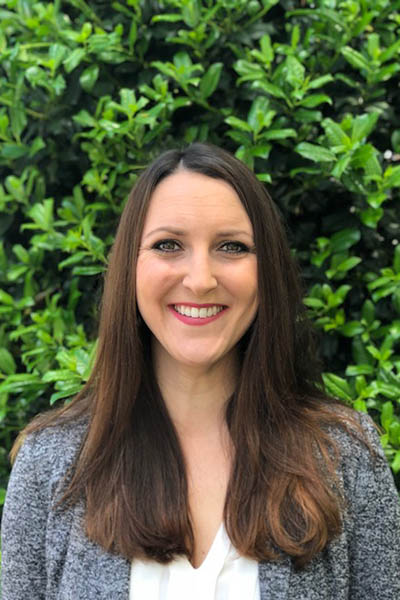 Dr. Sarah Lowen is a postdoctoral fellow at Lepage Associates. She holds both a doctoral and master's degree in Clinical Psychology from the American School of Professional Psychology in Northern Virginia and a bachelor of science degree in Psychology from Virginia Tech. Dr. Lowen provides individual, couples, family, and group therapy, as well as psychological assessment services for all ages. She has experience working in a broad variety of settings, including private practices, child guidance clinics, the juvenile court system, university counseling centers, and hospitals. Dr. Lowen is also fluent in American Sign Language (ASL) and has worked with individuals with a range of hearing abilities.
Intervention Style: Dr. Lowen's training and intervention style includes the use of cognitive-behavioral therapy (CBT), dialectical behavior therapy (DBT), family systems therapy, and techniques from psychodynamic therapy for integrative, evidence-based interventions. Dr. Lowen has a passion for delivering evidence-based treatments, but emphasizes the significance of the therapeutic relationship in bringing science and art together for effective, efficient, and client-centered outcomes. Dr. Lowen has also received training and experience in utilizing DBT and has incorporated aspects of DBT, such as mindfulness, as well as manualized DBT treatment for individuals experiencing persistent difficulty in emotion regulation and interpersonal relationships.
Therapy Experience with Adults: Dr. Lowen has worked with diverse clients of all ages throughout the different stages of the lifespan, presenting with a wide array of clinical areas of focus. She has facilitated progress and adaptive outcomes with individuals presenting with all forms of anxiety, depression, eating disorders, mood disorders, trauma, substance abuse, severe and persistent mental illness, questions of gender and sexual identity, difficulties with cultural assimilation, relationship and family challenges, as well as career and adjustment concerns. Dr. Lowen works collaboratively with the individual in identifying short-term and long-term goals, utilizing methods to measure positive outcomes.
Therapy Experience with Children and Adolescents: Dr. Lowen has worked with children of all ages presenting with different areas of clinical focus. She primarily uses play therapy as a mode for treatment with young children, incorporating parent and family work as well for an effective systems-focused approach. As a former preschool teacher, Dr. Lowen believes strongly in early interventions and meeting the child where they are at by considering the developmental level and life stage of the individual. When clinically indicated, Dr. Lowen incorporates sign language to teach children another effective method of expressing oneself and achieving a sense of self-efficacy. With adolescents specifically, Dr. Lowen understands the unique challenges and varying developmental stages of concern, including autonomy, physical and emotional changes, and strained parent-teen relationships. Dr. Lowen works with the adolescent to identify the area(s) of focus, as well as considering systems at large, such as parents and educational institutions.
Assessment: Dr. Lowen has experience conducting psychological, psychoeducational, brief neurocognitive, and forensic assessments with children, adolescents, adults, and the geriatric population. Dr. Lowen has specific interests in forensic assessments and expert witness testimony.
Research: Dr. Lowen worked in a variety of research labs at Virginia Tech including applied behavior, violence and victimization, lifespan development, and human sexuality. Furthermore, Dr. Lowen completed her doctoral dissertation research titled, Risk Factors for Eating Disorders Among Deaf Individuals and Recommended Treatment Adaptations for Culturally Sensitive Care and is currently working on a streamlined version for publication in the near future.
Personal: Dr. Lowen enjoys traveling whenever feasible and capitalizes on opportunities to travel internationally, including teaching English in China for a summer. Originally from the Washington D.C. area, Dr. Lowen is a big fan of D.C. sports- Go Redskins! She is also an avid animal lover and has two dogs that she enjoys exploring nearby trails with.