Durham Office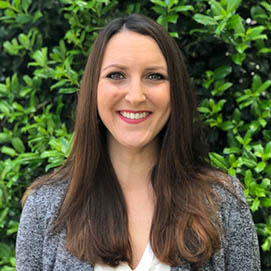 SARAH LOWEN, PSY.D.
Dr. Sarah Lowen has worked with adolescents presenting with a myriad of symptoms and presenting concerns. Dr. Lowen prefers to allow adolescent clients as much autonomy as developmentally appropriate in their treatment. She believes this approach allows adolescents to feel more responsible for and invested in their own treatment, which is often a motivating factor for ongoing progress. Dr. Lowen prides herself on her ability to connect with adolescents who are resistant to treatment, having worked with many high-risk teens in legal and hospital environments.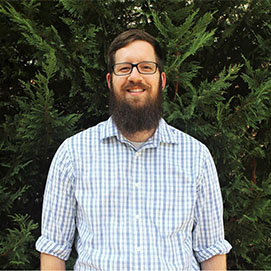 BAILEY COLE, PH.D.
Dr. Bailey Cole recognizes adolescence is characterized by various changes and obstacles that may require additional assistance to navigate. His experience has included addressing the variety of issues teens struggle with. As such, Dr. Cole strives to foster an environment that is non-judgmental and empathic and values developing a collaborative therapeutic relationship with each teen that aids in growth and change. Furthermore, he focuses on providing supportive psychotherapy as well as helping adolescents develop coping skills to deal with stressors, skills to improve communication, strategies to establish boundaries, and exploration of their values. Dr. Cole finds creative and unique ways for adolescents to process their emotions and effectively express themselves while incorporating empirically-based treatments, such as ACT and CBT. In addition to therapy, Dr. Cole enjoys using psychological assessment to help adolescents and their families better understand the child's strengths and how to best serve their learning style.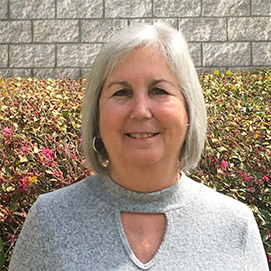 RAE ANN HAMILTON, LPA
Rae Ann Hamilton enjoys working with tweens and teens (ages 10 and older). Issues she has training and experience in with young people include: anxiety, depression, Attention- Deficit/Hyperactivity Disorder, learning difficulties, social problems, anger management, self- esteem, giftedness, and life transitions such as from high school to college. Mrs. Hamilton incorporates several therapeutic approaches in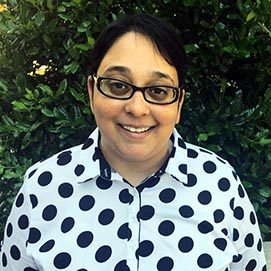 AMAR SAXENA, PH.D.
Dr. Saxena has worked with a number of adolescents for a variety of concerns, including depression, anxiety, disordered eating, relationships, and adjustment, to name a few. He is particularly passionate about working with LGBTQ+ youth and their families. Dr. Saxena utilizes a genuine, empathic, and nonjudgmental approach to help teens achieve their goals and positive growth.
LINDSEY OHLER, PSY.D.
Dr. Ohler enjoys working with teenagers and their families. Her work has involved helping adolescents develop a sense of identify and personal mission, manage boundaries with friends and family, understand and cope with emotions, and transition to independence. She has worked with adolescents that struggle with depression, social skills deficits, anxiety, substance abuse, self-injurious behavior and disordered eating.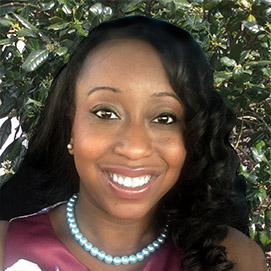 JAMILA PARKER, PSY.D.
Dr. Parker has a passion for working with teenagers and their families. Her background includes working with adolescents with a variety of presentations, including: behavior difficulties; social skills problems; depression; general, school, social and text anxiety; AD/HD; learning disabilities; trauma; self-image and self-esteem, identity development, and the spectrum of adolescent issues. For teens dealing with trauma she utilizes her specialized training in trauma-focused cognitive behavioral therapy.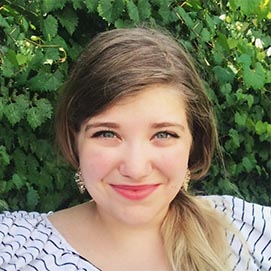 SARA BRAME, M.ED., NCC
Ms. Sara Brame has always had an understanding and eagerness to help teenagers and their families.
JULIE MICHALOWSKI, PSY.D.
Working with teenagers is one of Dr. Julie Michalowski's favorite things to do, and teens sense that and connect to her very well. She works with adolescents and their families to resolve concerns pertaining to the difficulty of normal day-to-day adolescent development, such as moving through various life stages and refining interpersonal skills. She also has training and experience working with adolescents experiencing more s
TINA LEPAGE, PSY.D.
From the very beginning of her career, Dr. Lepage has been focusing on children and families; whereas most psychologists have an undergraduate that is, like their doctorate, in psychology, Dr. Lepage has an undergraduate in Child Development & Family Relationships. Her many years of specialization in child development and families make her highly sought out by parents seeking help for their child. Dr. Lepage has
Chapel Hill Office
KEVIN METZ, PSY.D.
With extensive experience working with adolescents in a variety of settings, Dr. Kevin Metz is intimately familiar with the challenges facing teenagers and their families today. Dr. Metz understands that the teenage years can be complex and difficult times for teens and their families, and has helped guide many clients through this transitional period. Dr. Metz has a creative, skillful and supportive way of b
Raleigh Office
COLETTE SEGALLA, PH.D.
Dr. Segalla provides therapy and evaluation services to adolescents. She is experienced in interventions with teens, and psychological and educational evaluations. In addition to her general psychology training in adolescent and family issues, she has additional training and experience in working with teenagers who have learning disabilities (LD), and Attention-Deficit/Hyperactivity Disorder (AD/HD or 'ADD'). Dr. Segalla's doctoral disse