Durham Office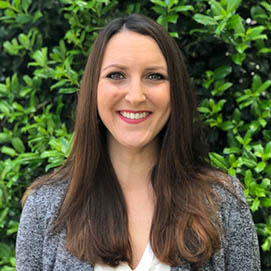 SARAH LOWEN, PSY.D.
Dr. Sarah Lowen has worked with children of all ages presenting with a myriad of symptoms and presenting concerns. She primarily uses play therapy as a mode for treatment with young children, incorporating CBT at a developmental level the child can understand, and including parent and family work as clinically indicated. She also applies a family systems approach by exploring family dynamics, evaluating the roles within family, and the relationship to a child's presenting symptoms.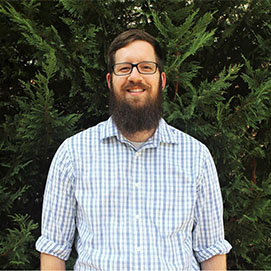 BAILEY COLE, PH.D.
Children and families have been an area of interest for Dr. Bailey Cole throughout his career. He has worked with clients across an array of ages in his clinical work, addressing the variety of problems children and families experience. In individual therapy, Dr. Cole works to build self-reliance among youth through problem solving and skill-building. Working at a pace and developmental level that best fits each unique child, he strives to help children reach their fullest potential. In family therapy Dr. Cole coaches all family members on improved listening and understanding, effective communication skills, and joint problem-solving. In addition to therapy, Dr. Cole enjoys using psychological assessment to help children and their families better understand the child's strengths and how to best serve their learning style.
LINDSEY OHLER, PSY.D.
Dr. Lindsey Ohler has worked with children and their families across multiple settings including private practice, inpatient treatment facility, an autism treatment center, and the juvenile court system. She enjoys working across the spectrum of childhood disorders including social skills deficits, behavioral problems, anxiety of all forms, depression, and self-injurious behaviors. She values understanding th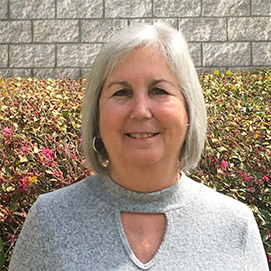 RAE ANN HAMILTON, LPA
Rae Ann Hamilton enjoys working with tweens and teens (ages 10 and older). Issues she has training and experience in with young people include: anxiety, depression, Attention- Deficit/Hyperactivity Disorder, learning difficulties, social problems, anger management, self- esteem, giftedness, and life transitions such as from high school to college. Mrs. Hamilton incorporates several therapeutic approaches in her work including Client-Centered, Humanistic, Cognitive-Behavioral, Insight-Oriented (Psychodynamic), Behavior Management, and Psychoeducation, depending on the individual's presenting issues. Mrs. Hamilton considers it a privilege to assist courageous young people in their journey to improve their lives.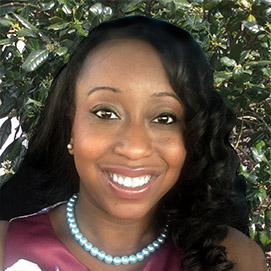 JAMILA PARKER, PSY.D.
Dr. Parker has a passion for working with children and began her career focused on helping children and families. Her extensive experience working with children spans private practice, the school environment, and community enrichment programs. Her background includes working with children with a variety of presentations, including behavior difficulties, social skills problems, depression, anxiety, trauma, and the spectrum of childhood issues.
COLLEEN HAMILTON, PSY.D.
Dr. Colleen Hamilton is a clinical and child psychologist, with her training focused on work with children, adolescents, and families. She specializes in children, and has a wide variety of experience working with children and their families. Dr. Hamilton's fun and creative spirit as a child therapist makes her uniquely skilled at engaging children in the process! She is well versed in a variety of approaches that engage children to include play therapy, sand tray therapy, art therapy, music therapy, and body movement therapy.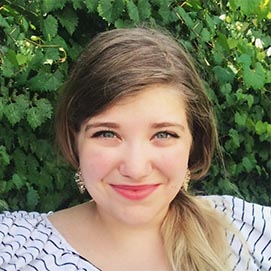 SARA BRAME, M.ED., NCC
Ms. Sara Brame has geared her educational experiences and work history to involve working with children and families because of her passion to engage children in making the best choices in their lives. She respects the child's mind and wants to create positive change in an open and friendly environment.
JULIE MICHALOWSKI, PSY.D.
Dr. Julie Michalowski is a licensed psychologist who provides individual, couples, family, and group therapy, in addition to a range of psychological and educational assessments. Providing therapy she has worked predominantly with teenagers, young adults, adults, and geriatric clients, and providing evaluations she has worked with all ages, children as well as adults. Dr. Julie Michalowski has a doctorate degree in Clinical Psychology and has practiced in a variety of settings to include private practice, community mental health, hospitals, and college counseling. She has also com
TINA LEPAGE, PSY.D.
From the very beginning of her career, Dr. Lepage has been focusing on children and families; whereas most psychologists have an undergraduate that is, like their doctorate, in psychology, Dr. Lepage has an undergraduate in Child Development & Family Relationships.
Chapel Hill Office