Durham Office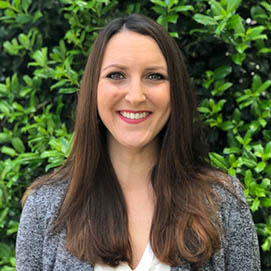 SARAH LOWEN, PSY.D.
Dr. Sarah Lowen has experience working with couples from different backgrounds and relational longevity. Sometimes couples find themselves entrenched in difficult patterns that could benefit from a trained third party to identify systemic patterns that are a barrier for effective change. Each couple is unique and Dr. Lowen works hard to meet the needs of the relationship in a collaborative process by establishing goals, identifying areas of contention, introducing skills, and working with the strengths of the couple to facilitate progress.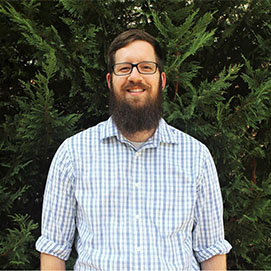 BAILEY COLE, PH.D.
Dr. Bailey Cole aims to create a warm, non-judgmental, and empathic environment for couples. At the onset of treatment, he focuses on exploring with the couple the struggles that led them to seek therapy, while also highlighting the couple's past successes and strengths that have helped them overcome obstacles. Dr. Cole encourages each person to share their perception of the relationship and what they wish to achieve through therapy. In addition, he places great emphasis on communication and developing empathy for one another to reduce struggles, reconcile differences, and strengthen the relationship.
ERICA BLYSTONE, LCSW
Erica Blystone is deeply intrigued by the dynamic connection that exists within a couple, the problems often faced, and the resilience that we all have as part of a couple. She believes part of the role of the therapist is to help each person learn to tap into that resilience individually and as a team.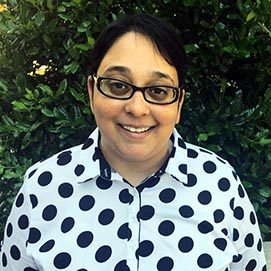 AMAR SAXENA, PH.D.
Navigating the complexities of an intimate relationship can be challenging for many couples. Dr. Saxena uses a cultural-based approach to couples work that involves collaborative goal setting, examination of what gets in the way of effective communication, and skill building. He also strives to help couples focus on relational strengths in order to help them cope with family and life transitions.
LINDSEY OHLER, PSY.D.
Dr. Lindsey Ohler is actively involved in assisting couples thoroughly assess and understand the root of their difficulties. She creates a safe environment where both partners comfortably share the struggles of their relationship and disclose their perceptions of one another.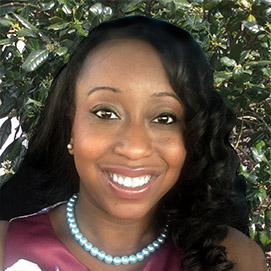 JAMILA PARKER, PSY.D.
Dr. Parker enjoys premarital therapy, and for married couples an early intervention, "preventive medicine" approach when experiencing difficulties. She encourages couples to come in early in their relationship to help develop excellent couple's communication and interaction skills. This also helps couples identify possible topics that may become problematic, and allows these concerns to be addressed sooner rather than later.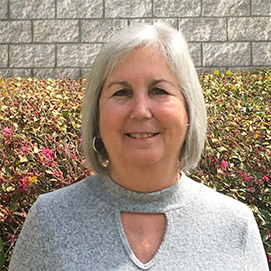 RAE ANN HAMILTON, LPA
Rae Ann Hamilton enjoys working with couples and provides them with a safe, non-judgmental environment that allows them to identify issues causing distress in their relationship. Those issues may range from communication difficulties to life transition issues to infidelity.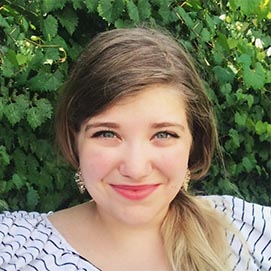 SARA BRAME, M.ED., NCC
Ms. Sara Brame is devoted to creating a space for couples to feel comfortable sharing what is working within their relationship and what needs help for each individual to be happy. She understands that relationships can be hard, and life often gets in the way of being able to focus and grow together.
JULIE MICHALOWSKI, PSY.D.
Dr. Julie Michalowski plays an active role in providing a safe environment for couples to share their concerns and explore solutions. She works hard to ensure each member of the couple feels understood.
TINA LEPAGE, PSY.D.
Couples counseling/marriage therapy has been a primary specialty area for Dr. Lepage, and remains one of her favorite things to do. She has received specialized training from renowned psychologists to include: being part of an exclusive, personalized 9-hour 10-person training with Dr. Albert Ellis, a 2-day training with sex therapist Dr. Barry McCarthy, and a 2-day training with Drs. John & Julie Gottman.
Chapel Hill Office
KEVIN METZ, PSY.D.
Dr. Kevin Metz has a genuine and profound interest in working with couples. His work includes improving and strengthening communication skills before entering into marriage and helping couples work through and take control of deep-seated patterns of behavior and communication styles that cause conflict after years of marriage or partnership.
Raleigh Office
COLETTE SEGALLA, PH.D.
Working with couples is one of Dr. Segalla's favorite forms of therapy. She helps couples learn better communication skills and how to experience a stronger sense of connection and intimacy within the relationship. Through our most intimate and committed relationships we experience a profound