Durham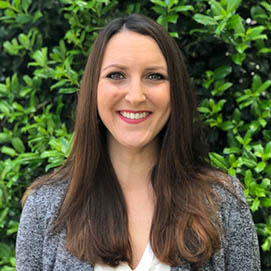 SARAH LOWEN, PSY.D.
Dr. Sarah Lowen has experience conducting psychological and educational assessments with children, adolescents, and adults. As a former preschool teacher, she has an additional perspective on educational testing and is trained to complete assessments utilizing the highest caliber of assessment measures to answer the referral question(s). Dr. Lowen also is keenly aware of the importance of culture and background in interpreting assessment results and works hard to convey the results of even the most complex of cases. Dr. Lowen is also trained in emotional, personality, and projective assessments for psychological testing. No matter the assessment referral question, Dr. Lowen believes the testing process should be therapeutic in addition to producing pragmatic recommendations.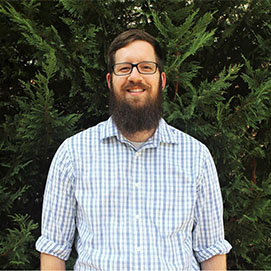 BAILEY COLE, PH.D.
Dr. Bailey Cole has experience conducting educational, psychological, forensic, and substance abuse evaluations with varying ages. Through the entire evaluation process, he aims to create a non-judgmental and empathic environment to increase his clients' motivation to put forth their best effort. Dr. Cole also focuses on ensuring his clients have an understanding of their evaluation results by highlighting their strengths, explaining diagnoses, and providing realistic recommendations to help in areas of concern.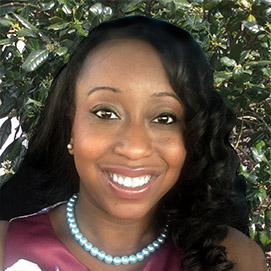 JAMILA PARKER, PSY.D.
Dr. Parker provides psychological, psychoeducational, substance abuse, and trauma assessments, as well as a variety of forensic evaluations. She has substantial training and experience providing testing and assessments to evaluate for learning disorders, AD/HD, general personality functioning and behavior, trauma, and forensics.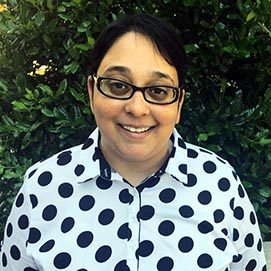 AMAR SAXENA, PH.D.
Dr. Saxena has been conducting psychological and educational evaluations for several years. He has conducted cognitive testing for AD/HD, learning disabilities, and memory concerns, as well as psychological evaluations for mood disorders, trauma, and severe mental illness. Dr. Saxena especially enjoys personality assessment and helping people understand themselves better. He strives to ensure high quality reports that include an explanation of strengths, diagnoses, and achievable recommendations.
LINDSEY OHLER, PSY.D.
Dr. Lindsey Ohler has extensive training and experience completing psychological and educational evaluations with children, adolescents and adults. She also has expertise in the differential diagnosis of eating disorders, having contributed to research investigations assessing the neurocircuitry of disordered eating. Dr. Ohler's training began at an inpatient child and adolescent facility where she conducted psychological evaluations of youth. She further refined her evaluation skills at Cincinnati Children's Hospital Medical Center where s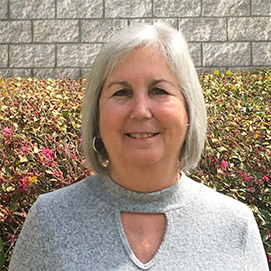 RAE ANN HAMILTON, LPA
Rae Ann Hamilton has specialized training and experience in conducting educational and psychological evaluations. She considers it a privilege to assist individuals through a comprehensive evaluation process with the identification of specific learning and/or life difficulties, which then informs recommendations for effective interventions and treatment options. Over the years, Mrs. Hamilton has worked with individuals between the ages of four and seventy-nine in private and public school settings as well as private practice. A specific are
COLLEEN HAMILTON, PSY.D.
Child specialist with in-depth experience assessing children of all ages; through direct observation and/or parent descriptions of very young children, and testing with preschool children and older, assesses children ages birth through 18. Dr. Hamilton is one of few child psychologists specialized in the birth to preschool years as well as K-12 children. Extensive experience conducting trauma assessments, compre
JULIE MICHALOWSKI, PSY.D.
Dr. Julie Michalowski has training and experience completing psychological evaluations in both inpatient and outpatient settings. She completes psychological testing for children, teens, and adults to assess for possible mood, anxiety, thought or behavior disorders, trauma, and general emotional and personality functioning. Dr. Michalowski provides a safe, nonjudgmental environment to help put individuals at ease during the testing process. She aims to not only identify areas for improvement but also highlights the individual's strengths. Dr. Michalowski also has training and experience completing psychoeducational evaluations to assess children, teens, and young adults for learning dis
TINA LEPAGE, PSY.D.
Several years experience doing psychological, substance abuse, and forensic evaluations for the schools, courts, community centers, and in private practice settings. Expertise in diagnostic clarification in clinically complex cases in which there has been over-diagnosis, misdiagnosis, or an inability to diagnose. Dissertation on custody evaluations, and extensive forensic evaluation experience. A Certified Forensic Evaluator, trained by the University of Virginia Institute of Law, Psychiatry, and Public Policy, one of the premier nationally recognized training institutes for forensics.