Durham Office
ERICA BLYSTONE, LCSW
Erica Blystone is deeply intrigued by the dynamic connection that exists within a couple, the problems often faced, and the resilience that we all have as part of a couple. She believes part of the role of the therapist is to help each person learn to tap into that resilience individually and as a team. Erica's approach is to first assess the couple's connection and understand their strengths and areas for work. She meets the clients where they are, individually and as a unit, and learns where they would like to be. After getting a strong understanding of current relationship functioning and goals, she forms a basic plan with the couple on how to reach their goals and uses her knowledge to t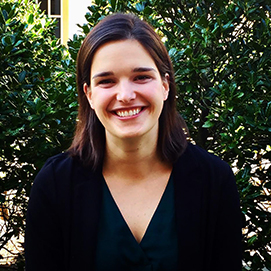 STEPHANIE HELWIG, PSY.D.
Dr. Stephanie Helwig has seen that separation and divorce can cause individuals to question the life they once knew, which may prompt them to begin a journey of inquiry into their life. This can be a scary process, especially when left alone to make sense of everything that is occurring. It can also be an affirming
GAYTRI BARKER, PSY.D.
Divorce can be a stressful process for the entire family. Dr. Gaytri Patel Barker strives to help make the transition as smooth as possible by creating a non-judgmental and empathic environment. She works with the couple together or individually, as well as children as needed, to help process emotions and thoughts associated with the change of the family. Dr. Barker also works with parents to help them develop co-parenting skills to minimize distress for themselves and their children. Additionally, Dr. Barker focuses on teaching coping skills to ensure self-care throughout the separation and divorce process.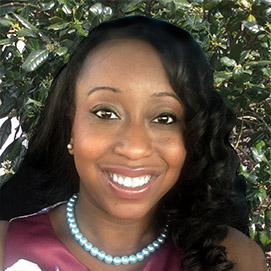 JAMILA PARKER, PSY.D.
Separation and divorce is a difficult time for both partners as well as children. Dr. Parker provides therapy to assist in the transition. Trained as both a psychologist for adults and as a child psychologist, she has education and experience working with all ages and thus can assist any family members needing help. Whether adults decide to be seen together or individually, she provides support to each partner, assists in establishing goals and provides therapy or co-parenting sessions to achieve those goals.
LINDSEY OHLER, PSY.D.
Dr. Lindsey Ohler works with children, families and couples who are transitioning through the separation and divorce process. Providing supportive therapy, she works with children and adolescents to process their emotions in relation to the break-up of their family. Dr. Ohler provides a warm and safe environment for children and teens to share their fear, anger and sadness. Furthermore, with adults she helps individuals
COLLEEN HAMILTON, PSY.D.
Dr. Colleen Hamilton provides assistance to individuals transitioning following divorce or separation. Her individual work focuses on life-restructuring issues often seen during that time, such as identifying support systems, changing one's peer groups, and effective co-parenting. As one of our resident child psychologists, she is well versed in helping parents understand, help, and guide their children through the divorce process. Dr. Hamilton also works with parents to develop an effective co-parenting relationship or parallel parenting system.
JULIE MICHALOWSKI, PSY.D.
Dr. Julie Michalowski works with couples and individually with people who are going through the separation and divorce process. She also works with children whose parents are in the process of separating or divorcing. Dr. Michalowski is interested in providing a safe, supportive, solution-focused environment to guide individuals through this stressful life transition as smoothly as possible. She believes in identifying goals and developing hope for a happy, peaceful future. Dr. Michalowski works with couples and individuals to develop coping skills to manage
TINA LEPAGE, PSY.D.
From the very beginning of her career with a B.S. in Child Development & Family Relationships, Dr. Lepage has been focusing on families, and she has extensive experience working with individuals, couples, parents, and children going through divorce. Dr. Lepage completed both her master's thesis and doctoral dissertation in Clinical Psychology in the area of developing parenting plans, and is an expert in cooperative co-parenting and parallel parenting. Her combined experience in divorce transitions, child development, parenting plans, and conflict resolution make her highly sought out by people going through separation. She is skilled at helping within the traditional divorce model