Durham Office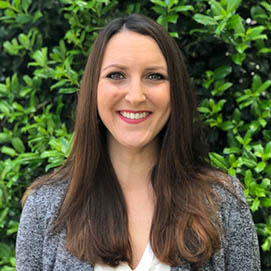 SARAH LOWEN, PSY.D.
Dr. Sarah Lowen has seen that separation and divorce can affect individuals and family systems in a variety of ways. It is difficult to anticipate the cognitive, emotional, and physical implications that accompanies a change in the family system, but Dr. Lowen works collaboratively to identify areas needing additional support. Dr. Lowen is well-versed in facilitating progress and growth during life transitions and provides an environment to explore and discuss any areas of concern.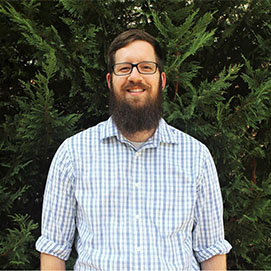 BAILEY COLE, PH.D.
Divorce can be a stressful process for the entire family. Dr. Bailey Cole strives to help make the transition as smooth as possible by creating a non-judgmental and empathic environment. He works with the couple together or individually, as well as children as needed, to help process emotions and thoughts associated with the change of the family dynamic. Dr. Cole also works with parents to help them develop co-parenting skills to minimize distress for themselves and their children. Additionally, Dr. Cole focuses on teaching coping skills to ensure self-care throughout the separation and divorce process.
ERICA BLYSTONE, LCSW
Erica Blystone is deeply intrigued by the dynamic connection that exists within a couple, the problems often faced, and the resilience that we all have as part of a couple. She believes part of the role of the therapist is to help each person learn to tap into that resilience individually and as a team. Erica's approach is to first assess the couple's connection and understand their strengths and areas for work. She meets the clients where they are, individually and as a unit, and learns where they would like to be. After getting a strong understanding of current relationship functioning and goals, she forms a basic plan with the couple on how to reach their goals and uses her knowledge to t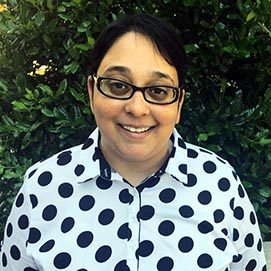 AMAR SAXENA, PH.D.
Dr. Saxena understands that separation/divorce can be very painful, emotional, and difficult for all individuals involved. He aims to help ease the emotional toll of such big life changes and help people get back on their feet. As part of the separation process, Dr. Saxena works with couples to achieve the most amicable and respectful arrangements as possible. He enjoys being able to encourage individuals to explore and integrate new parts of their identity and planning for the future in the aftermath of a separation.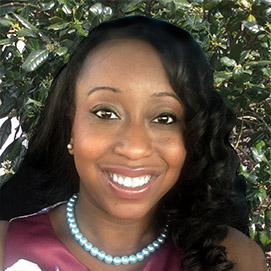 JAMILA PARKER, PSY.D.
Separation and divorce is a difficult time for both partners as well as children. Dr. Parker provides therapy to assist in the transition. Trained as both a psychologist for adults and as a child psychologist, she has education and experience working with all ages and thus can assist any family members needing help. Whether adults decide to be seen together or individually, she provides support to each partner, assists in establishing goals and provides therapy or co-parenting sessions to achieve those goals.
LINDSEY OHLER, PSY.D.
Dr. Lindsey Ohler works with children, families and couples who are transitioning through the separation and divorce process. Providing supportive therapy, she works with children and adolescents to process their emotions in relation to the break-up of their family. Dr. Ohler provides a warm and safe environment for children and teens to share their fear, anger and sadness. Furthermore, with adults she helps individuals
COLLEEN HAMILTON, PSY.D.
Dr. Colleen Hamilton provides assistance to individuals transitioning following divorce or separation. Her individual work focuses on life-restructuring issues often seen during that time, such as identifying support systems, changing one's peer groups, and effective co-parenting. As one of our resident child psychologists, she is well versed in helping parents understand, help, and guide their children through the divorce process. Dr. Hamilton also works with parents to develop an effective co-parenting relationship or parallel parenting system.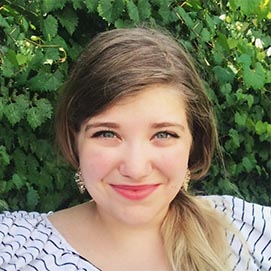 SARA BRAME, M.ED., NCC
Ms. Sara Brame's goal is to make this transition as smooth and positive as possible. She specializes in processing emotions around the divorce, helping to create a social network of support, focusing on changes in routines and hobbies, creating a new life plan, as well as developing a stable relationship around co-parenting for any children that are involved.
JULIE MICHALOWSKI, PSY.D.
Dr. Julie Michalowski works with couples and individually with people who are going through the separation and divorce process. She also works with children whose parents are in the process of separating or divorcing. Dr. Michalowski is interested in providing a safe, supportive, solution-focused environment to guide individuals through this stressful life transition as smoothly as possible. She believes in identifying goals and developing hope for a happy, peaceful future. Dr. Michalowski works with couples and individuals to develop coping skills to manage
TINA LEPAGE, PSY.D.
From the very beginning of her career with a B.S. in Child Development & Family Relationships, Dr. Lepage has been focusing on families, and she has extensive experience working with individuals, couples, parents, and children going through divorce. Dr. Lepage completed both her master's thesis and doctoral dissertation in Clinical Psychology in the area of developing parenting plans, and is an expert in cooperative co-parenting and parallel parenting. Her combined experience in divorce transitions, child development, parenting plans, and conflict resolution make her highly sought out by people going through separation. She is skilled at helping within the traditional divorce model
Chapel Hill Office
KEVIN METZ, PSY.D.
Dr. Kevin Metz assists couples, families, and children to make the often stressful process of divorce as smooth and manageable as possible. He has significant experience working with children and teenagers who are going through or who have experienced divorce in their family in processing this event and moving through it with a healthy and intact sense of self. Dr. Metz is particularly interested in working with parents through the divorce process to provide parent guidance in creating healthy households after divorce takes place.
Raleigh Office
COLETTE SEGALLA, PH.D.
When couples have made the difficult decision to end their marriage, Dr. Segalla can assist them in bringing closure and working toward an amicable dissolution of the marriage contract. When children are involved, this is an especially important process that assures the children are protected from the emotional distress that results from a more contentious divorce process. She has completed the Full Team Collaborative Divorce Training and is a member of the Collaborative Divorce Interdisciplinary Practice Group (CDIG) of the Triangle. She is qualified to serve as a divorce coach as well as the child specialist for couples seeking divorce through the Collaborative Divorce process. In addition, for adults going through a traditional divorce process, she provides life transitioning counseling to assist in this difficult transition. Dr. Segalla also does individual therapy with children and teens whose parents are going through a divorce, and works with divorced couples on developing cooperative parenting practices for the benefit of their children during and beyond the divorce.