PLEASE CALL US FOR
A phone consultation with one of our doctors, to help determine how we could best be of help to you.
An individual, couples, or family therapy appointment for adults or teens; or a play therapy appointment for children.
An adult psychiatry or child psychiatry appointment.
An initial divorce services consult so that we may determine which of our divorce services could best meet your needs.
An appointment for an evaluation: educational (AD/HD, learning disabilities, giftedness); psychological; behavioral; neuropsychological; autism-spectrum; eating disorder; or substance abuse.
An appointment for a forensic evaluation: family court (psychological, fitness, custody, adoption, etc); juvenile/adult forensic
(risk assessment, psychological, mental status, capacity, immigration, disability, fitness for duty, competency to stand trial, sex offender evals, etc).
Information on time-limited groups and seminars.
Information on services for employers within the workplace.
THREE OFFICES: DURHAM – CHAPEL HILL – RALEIGH
1st Appointment Scheduling for ALL SITES:
(919) 572-0000
MAIN OFFICE – SOUTH DURHAM/RTP AREA
5842 Fayetteville Road, Suite 106
Durham, NC 27713
Phone: (919) 572-0000
Fax: (919) 572-9999
(For Dr. Metz/Chapel Hill or Dr. Segalla/Raleigh DO NOT
use this Durham fax number as they will not receive the
fax; please see below for their fax information.)
CHAPEL HILL OFFICE
102 Market Street, Suite 102
Chapel Hill, NC 27516
Direct Line Chapel Hill: (919) 648-4087
Fax: There is no fax available for this location; please email
to Dr. Metz as attachment or send via U.S. Mail to the Chapel
Hill address.
RALEIGH OFFICE
5 West Hargett Street Suite 704
(The Raleigh Building)
Raleigh, NC 27601
Direct Line Raleigh: (919) 344-0590
Fax: There is no fax available for this location; please
email to Dr. Segalla as attachment or send via U.S. Mail to the
Raleigh address.
SCHEDULE AN APPOINTMENT
OR

REQUEST A CALL BACK
CALLING
At Lepage Associates, you will either reach a receptionist or a doctor when you call, or will get a return call soon after you call. While we are usually in the office, we cannot answer the telephone when we are with a client. When we are unavailable, you will get our private voicemail, so please feel free to leave a detailed message. We typically return calls on the same day you leave a message, or at least within 24 hours, sometimes with the exception of weekends and holidays.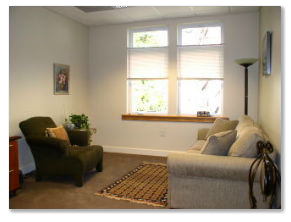 EMAIL
Please put in the Subject line in capital letters: CLIENT INQUIRY. If you do not hear back from us within 24 hours after sending an email, please call. While we check our email daily, unfortunately due to the masses of bulk mail that come in, occasionally client emails get mistakenly bumped into the bulk mail folder where they can easily be overlooked. New clients seeking an appointment should email the Office Manager; however, if you have questions only one of the doctors could answer, feel free to email a doctor directly as well.
DR. TINA LEPAGE tlepage@lepageassociates.com
DR. LINDSEY OHLER lohler@lepageassociates.com
DR. COLLEEN HAMILTON chamilton@lepageassociates.com
DR. JAMILA PARKER jparker@lepageassociates.com
DR. BAILEY COLE bcole@lepageassociates.com
DR. MATTHEW VARLEY mvarley@lepageassociates.com
RAE ANN HAMILTON, LPA raeannhamilton@lepageassociates.com
CHRIS TUFTS, ED.S., LPA ctufts@lepageassociates.com
SARA BRAME, M.ED., NCC sbrame@lepageassociates.com
DR. JULIE MICHALOWSKI jmichalowski@lepageassociates.com
TAMMY LEPAGE, M.ED. (Office Manager) officemanager@lepageassociates.com
RASHANDA MASON, B.A. (Assistant Office Manager) rmason@lepageassociates.com
SUZANNE LANUEZ, B.A. (Assistant Office Manager) slanuez@lepageassociates.com
CHERYL HOLMES WHITTINGTON (Multi-Media Communications Manager) cholmes@lepageassociates.com
LESLIE BECKMAN CENEZY, MBA (Outreach Advisor) lbeckman@lepageassociates.com
DR. KEVIN METZ kmetz@lepageassociates.com
CARYL BARGA, MA, LPCA cbarga@lepageassociates.com
DR. COLETTE SEGALLA csegalla@lepageassociates.com