Durnham Office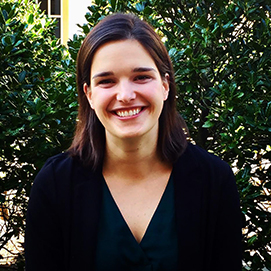 STEPHANIE HELWIG, PSY.D.
Dr. Stephanie Helwig joins the forensic team with experience in working with all ages – children, teens, and adults. Experienced as both a child psychologist evaluating and providing therapy for kids and teens, and with adult expertise in a wide array of forensic evaluations and therapy diagnoses, she brings a well-rounded approach to forensic services. This combination of experience and training has prepared Dr. Helwig for clinically complex cases, court-ordered therapeutic treatment, and evaluations. Dr. Helwig is adept at identifyi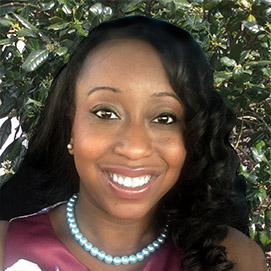 JAMILA PARKER, PSY.D.
Dr. Parker is both a Clinical and Forensic Psychologist, with doctoral and master's degrees specifically in Forensic Psychology, and training in forensic neuropsychology. She has substantial training and experience providing a variety of forensic assessments for all ages.
LINDSEY OHLER, PSY.D.
Dr. Lindsey Ohler has extensive experience in forensic evaluations. She provides forensic evaluations for family, civil, and criminal courts, testing clients of all ages. One area of specialty has included conducting psychological, dispositional, bind-over, and competency-to-stand trial evaluations in the juvenile court system. She has also provided competency attainment interventions to youth held in juvenile detention. Dr. Ohler is able to identify how environmental, familial, cultural and social factors influence individuals whil
GAYTRI BARKER, PSY.D.
Dr. Gaytri Patel Barker has experience in conducting forensic evaluations and providing court- mandated therapy for varying ages. She aims to create a non-judgmental and empathic environment to decrease discomfort frequently associated with court-mandated services. Dr. Barker has experience in conducting psychological, substance abuse, parental competency, custody-related, and bonding evaluations. In addition, she has experience providing court- ordered psychotherapy for a wide array of concerns, including substance abuse, anger, domestic violence, and parenting.
TINA LEPAGE, PSY.D.
Dr. Tina Lepage, founder of Lepage Associates Solution-Based Psychological & Psychiatric Services, holds a Doctorate and Master's in clinical psychology, a B.S. in child development and family relationships, and a Master's in management. Dr. Lepage is a specialist in relationships, families, conflict resolution, and forensic evaluations. She has been said to "demonstrate an uncanny ability to find creative solutions that work well and are respected by all parties involved," and judges have commented they wished all evaluations were as understandable
COLLEEN HAMILTON, PSY.D.
As one of our resident child psychologists, Dr. Colleen Hamilton joins our forensic cases in the capacity of child expert. She has in-depth experience assessing children of all ages; through direct observation and/or parent descriptions of very young children, and testing with preschool children and older, she assesses children ages birth through 18. Dr. Hamilton is one of few child psychologists specialized in the birth